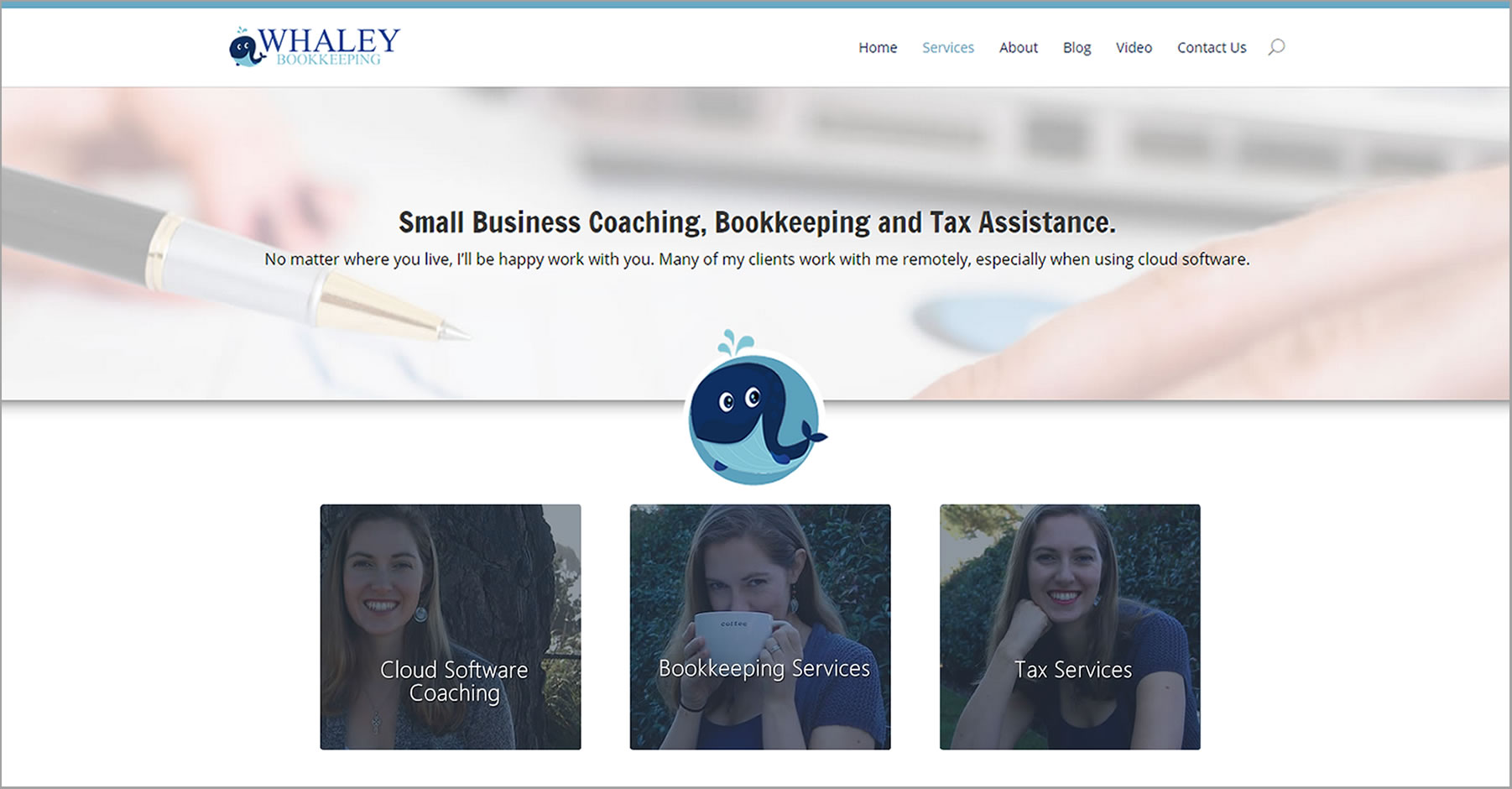 Website Design Using Divi
Melissa Whaley is a very talented bookkeeper with a niche for cloud accounting. But over the last few years she decided to transition from full-charge bookkeeping to online coaching in all things cloud accounting.
Part of this new strategy included a push for more blogging, webinars and video tutorials. So although she already had a nice website built using Weebly, she was ready to take it to the next level using WordPress.
She had an amazing logo and an idea as to what kind of layouts she had in mind. She loved the modern use of hero landing pages using a large image and the nice scroll down page that is very trendy right now.
So after a few discussions and emails we put together a site that really captured her personality and professionalism.
Features & Benefits
WordPress : It was important that she could get in there regularly and edit pages, add images, add videos, create posts and add pages without having any web design experience. Building the website on the WordPress platform gives the client accessibility to tons of free resources, plug-ins and tutorials to one of the most user-friendly web design platforms on the market.
Divi Page-Builder: The Divi theme comes with a built in page builder that was made with user experience at the forefront of its priorities. The way it is broken up into sections, rows, columns and widgets, really allows you to understand and edit the structure of your page. Your editing controls are pulled out of the main content area so that you get a clear and concise representation of how your modules fit into your page layout.
Custom Home Page: Fully customized to the clients specifications which were based on a few inspirational websites she really liked.
Call To Action: Are located strategically throughout the site and at the end of each page prompting visitors to contact Melissa.
Article Blog and Webinar Blog : as is the benefit of using WordPress, we included a blog so that she can announce new webinars, post archived webinars and add new posts very easily.
Responsive Web Design: This simply means that the website will conform to what ever size device you use whether cell phone, tablet, laptop or PC. So you no longer have to zoom in and zoom out. It's almost like having our own personal app.